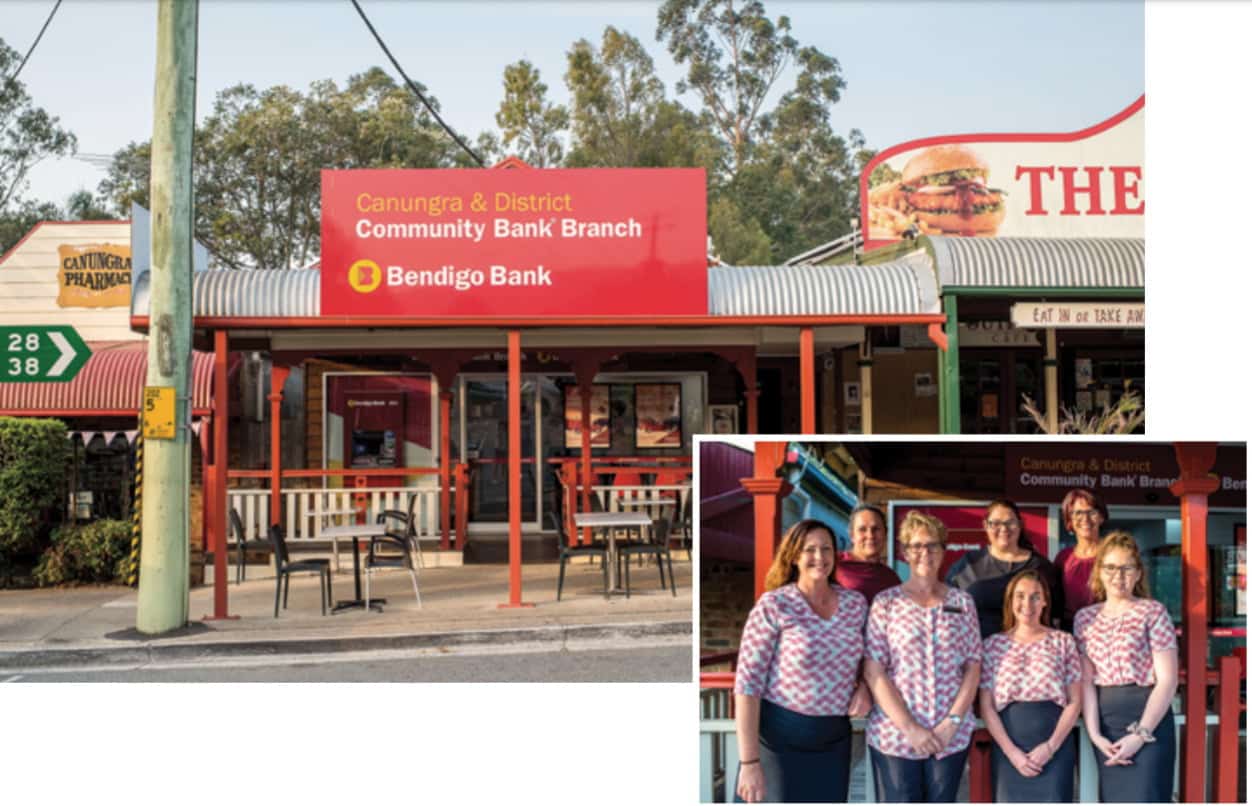 Bendigo Bank
In 2012, a volunteer steering committee of 16 local business owners, individuals and community members was formed and tasked with raising awareness of the Bendigo Bank Community Bank model. After gathering the required support, the Community Bank company now known as the Canungra & District Community Financial Group Ltd was formed. This is a community owned company that feeds into the prosperity of the community, not from it.
The Canungra & District Community Branch of Bendigo Bank has just recently celebrated its 3rd birthday. So far, the model has proven to be exactly what our local community needed, a partnership that provides much needed funding, sponsorships and tangible support to community groups and organisations, whilst providing much needed local banking services and facilities. It's a win-win!
"Imagine a bank that gives back to the community, enables you to bank at competitive rates and is community owned."
The Bendigo Bank Community Bank model is that, however, to remain successful and supportive of the community we need the continued and growing support of the community – I urge you to not only Be the Change, but also take to the time to See the Change your banking can make" – Janine
Rockliff, Chairperson
Besides the financial support the branch can provide, the staff and (volunteer) Board of Directors are available to help out at community events; there is a Community eftpos machine available to use, a marquee that can be borrowed and if you want the Bendigo Bank mascot "Piggy" to generate some fun for the kids, you can book in an appearance!
The Canungra & District Bendigo Bank Branch team, led by Branch Manager Vanessa Skinner, are extremely friendly and are more than happy to have a chat to see how they can help you reach your financial goals. The staff can help with all your banking needs including: personal banking, term deposits, all types of loans, credit cards, house/boat/car/travel/investment property insurance, business accounts, plant and equipment finance – the list goes on.
The branch is open Monday-Friday
from 9.30am until 4.30pm and open
Saturday mornings from 9.00am until Midday.
07 5543 5773 www.bendigobank.com.au/canungra