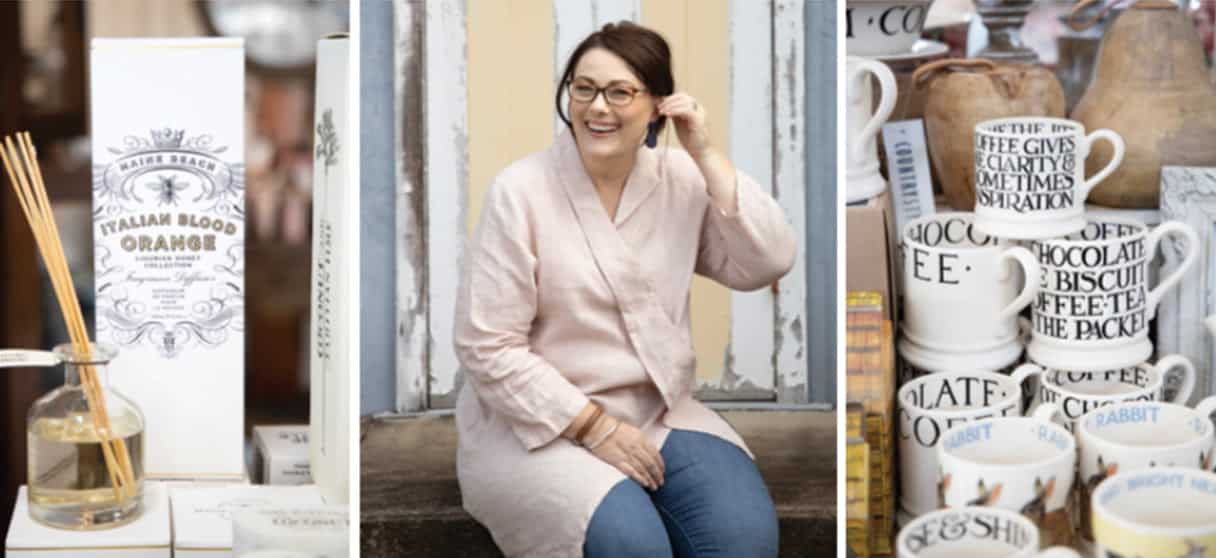 What's new at Escape Country?
Michelle Roper-Dennis is known for not doing anything by halves. Her beautiful boutique in Canungra is packed to the rafters with new and exciting stock. Whether you are a local or a regular visitor to the Scenic Rim, you will never leave Michelle's shop as a despondent shopper. For those who
love linens and cool trans-seasonal fashion, the boutique stocks well known Australian and New Zealand fashion brands such as Humidity and Holiday.
On the home front, the homewares section has really exploded in popularity, stocking baskets, rugs, pillows and candles, Michelle says she is constantly having to re-plenish this popular segment within her store.
"I love finding the new and exciting brands… coupled with my go-to favourites on the shelves and fashion racks, it allows our customers to feel as though we have continuity
in our products but also fresh new ideas, especially in giftware and homewares."
Hats, sunglasses, jewellery, handbags along with seasonal clothing, giftware, homeware and personal care items – there's not much this boutique doesn't cover. And stay tuned for new and exciting improvements in 2020… Michelle hints that shoppers will be guaranteed a country shopping experience that will rival rural destinations from around the country. We can't wait to see what she introduces next.
My Country Escape 29 Christie St, Canungra QLD 4275
www.mycountryescape.com.au mycountryescape